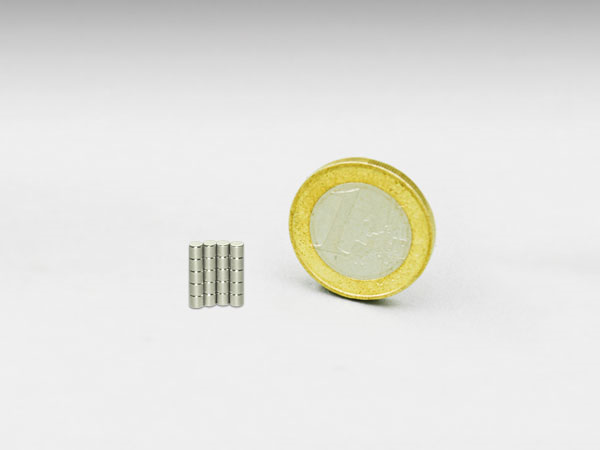 Strong Mini magnets
Don't let the size fool you. Even the smallest magnets from Magnetenspecialist.nl are super strong. Due to the quality of our magnets, we guarantee comparatively high and lasting carrying forces even with the smallest neodymium magnets. Our smallest mini magnets have a size of only 2 x 2mm! They are still strong enough to hold a note on a magnetic wall. They are also used by researchers and hobbyists to hold the smallest particles/objects under the microscope.
Small magnets with many uses
The use of mini magnets for individuals or businesses has many applications. For the home, they are extremely useful to attach drawings to a refrigerator, for example, or for the children's room they are a handy attachment system for posters, among other things. For business, they are used to put memos on a whiteboard, among other things. They come in handy everywhere and are extremely convenient.
Order magnets online quickly now
The mini magnets can be ordered online in the web shop of the Magnet Specialist, in small or large numbers. You can order in a secure environment and you have a choice of payment options. Generally speaking, if you place your order before 4:00 p.m., you can expect it the next business day. The mini magnets are delivered in the Netherlands and Belgium.