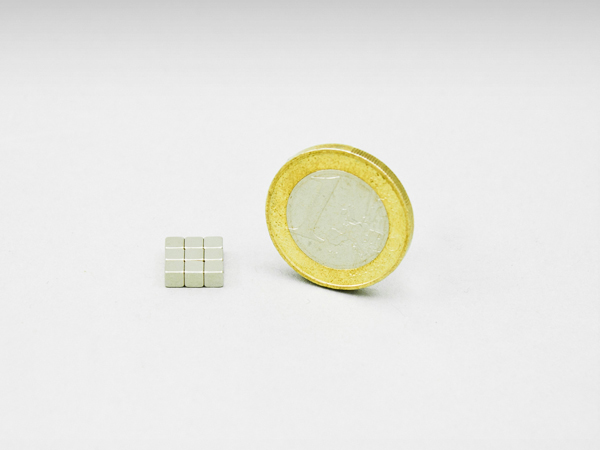 Order small magnets online
You can also buy the smallest magnets from the Magnet Specialist. They are used for many purposes. Especially the small cube magnets as shown in the picture find their application in many hobby projects. From realizing small electric motors to building sculptures, small cube magnets capture the imagination of many. Small but powerful, even small magnets are powerful magnets, in proportion of course they are as powerful as all our other neodymium magnets.
Take a look at our bullet magnets, for example
The small magnets in the shape of bullet magnets are popular. This is because the magnetic balls can be used for many different purposes. From practical items to creative constructions. Ball magnets are interesting to use once for a creative project. We saw the most beautiful and surprising creations. Will you also get started with our magnetic balls?
Always the best service
Large or small magnets, at the Magnet Specialist you will always receive the best personal service. We have a very extensive online collection of super strong Neodymium magnets. Convenient online shopping in a secure shopping environment and customer-oriented service with a choice of various payment options. But even if you need super-strong large magnets, you are sure to find them at Magnet Specialist.
Easy online ordering and fast home delivery
At magnet specialist, you shop easily online. We provide as much practical information as possible of all our magnets. Do you still want to know more? Then
contact
us. We are happy to provide you with the necessary information. Want to read all about warranty, delivery time, payment and returns? Then take a look at our
customer service page.
Here you will find a lot of useful information as well as frequently asked questions.