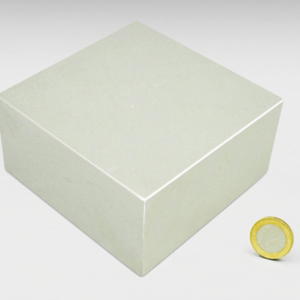 Order industrial magnets online from the Magnet Specialist
Industrial magnets are mainly used for heavy lifting or lifting operations. For example, sorting (old) iron. These industrial applications often require very large magnetic forces. That is why Magnet Specialist supplies, among other things, block magnets with a holding power of more than 500 kg. Applicable in many different sectors of industry. You can easily order these magnets online at the Magnet Specialist, we deliver them quickly.
Industrial magnets available in large quantities
The Magnet Specialist provides fast delivery in the Netherlands and Belgium. Magnetenspecialist.nl is not tied to one supplier, but with over 25 years of experience, has selected five reliable suppliers on price and quality. Service, top quality and drive are some of the characteristics of our company. We supply our magnets to industry, construction and trade, among others.
Fast delivery on our entire product range
Order industrial magnets easily online, even if larger quantities are needed. Depending on the time you order, we can often ship your order the same day. For larger packages we ship with GLS. We will keep you informed of the progress of your order throughout the process. With the Track & Trace that you receive via email you can track the package. If you have any questions regarding your order you can always contact us. Or take a look at our "Ordering & Shipping" page.
Magnets for industry
Industrial magnets are often large and have a strong carrying capacity. The magnet specialist knows how to safely ship and deliver these strong magnets. When providing strong neodymium magnets, the way they are shipped and packaged is very important. Therefore, order from the magnet specialist. We handle everything professionally.