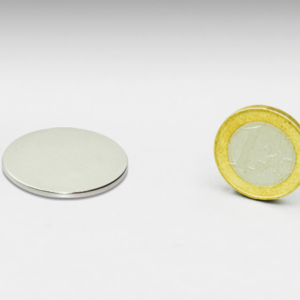 Need a round magnet?
The magnet specialist has round magnets available in many different types, sizes, designs and applications. Our magnets are of excellent quality. Each of them are strong neodymium magnets that do not lose their holding power. With us you can also find specially designed round magnets. For example, with countersunk hole, threaded pin, rubber sheathing, etc. Take a look around our shop, and find the magnet that is in mind.
Order round magnets online at the Magnet Specialist
Order round magnets easily and quickly from the Magnet Specialist. You have a wide choice of sizes and holding power of the magnets. Whatever purpose you want to use magnets for, you can find them here. Any day of the week, 24 hours a day, you can come here. If you ordered the round magnets before 5pm, delivery will follow the next day. Or pick it up yourself, of course.
Magnets for industry, construction and trade
The magnets are ordered from Magnet Specialist by industry, construction and trade, among others, but also the private individual can come here. Service, top quality, drive, just a few characteristics of the Magnet Specialist. The modern, secure and well-organized webshop complies with the latest technology. Here you will find all the information you need about Magnet Specialist and its range of magnets. For round magnets, there is a large selection to choose from, but there is also a large assortment available online in other shapes.